Communication with stakeholders is critical to running a successful business or association. You are in charge of the content, ManageCasa has you covered when it comes to getting the message(s) out in an efficient and effective manner.
Throughout the application you can take advantage of consistent messaging features across multiple channels and mediums, such as email, in-App messaging, or US Postal Service mailings.
You can create messages multiple ways, for example:
Consistently throughout the application you will see the "Three Dots"which provide a number of options, including "Send Message"

Send messages from the "Messages" section in the application
Create and send messages from the "Templates" section under Manage --> Email and Marketing --> Templates, see also this article.
You can see communication history with any of your contacts under: Dashboard --> Contacts --> Contact Details --> Communications.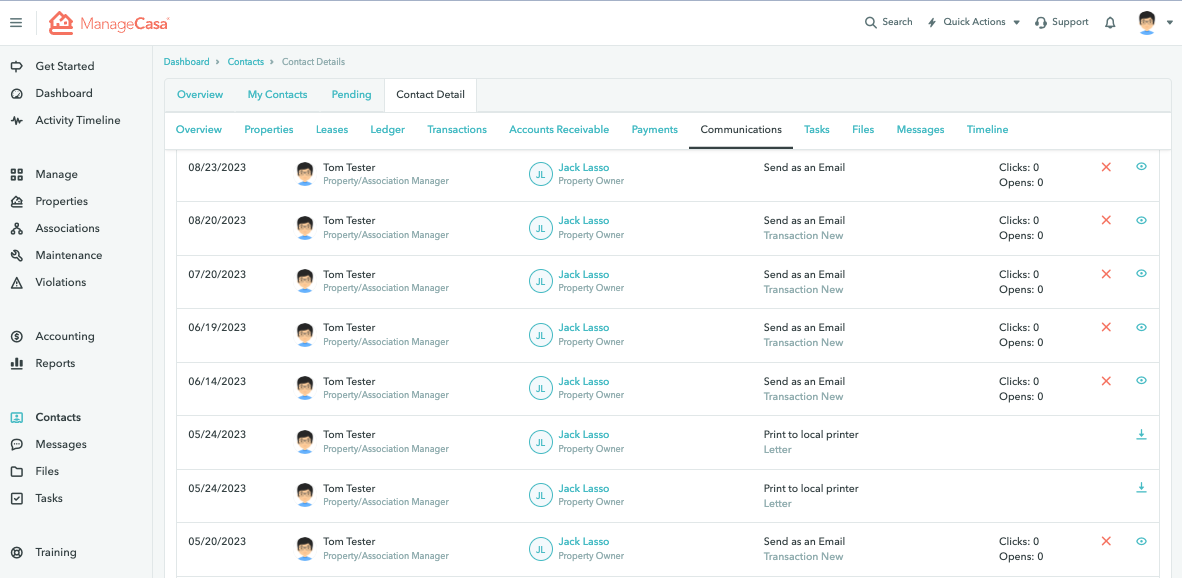 The list provides you information such as: Date, Sender, Receiver, Type, Status.
A click on the respective line shows you if the message was delivered, opened, etc., depending on the medium the message was sent. You may download a copy of the letter.