Once you have created your initial rental properties on ManageCasa, you'll want to invite your Tenants and create or upload your Lease Agreements to the application.
There are two ways to initiate this process manually. If you are following the Setup Guide, you will be prompted to add your Contacts in Step 5 and create your Lease Agreements in Step 7.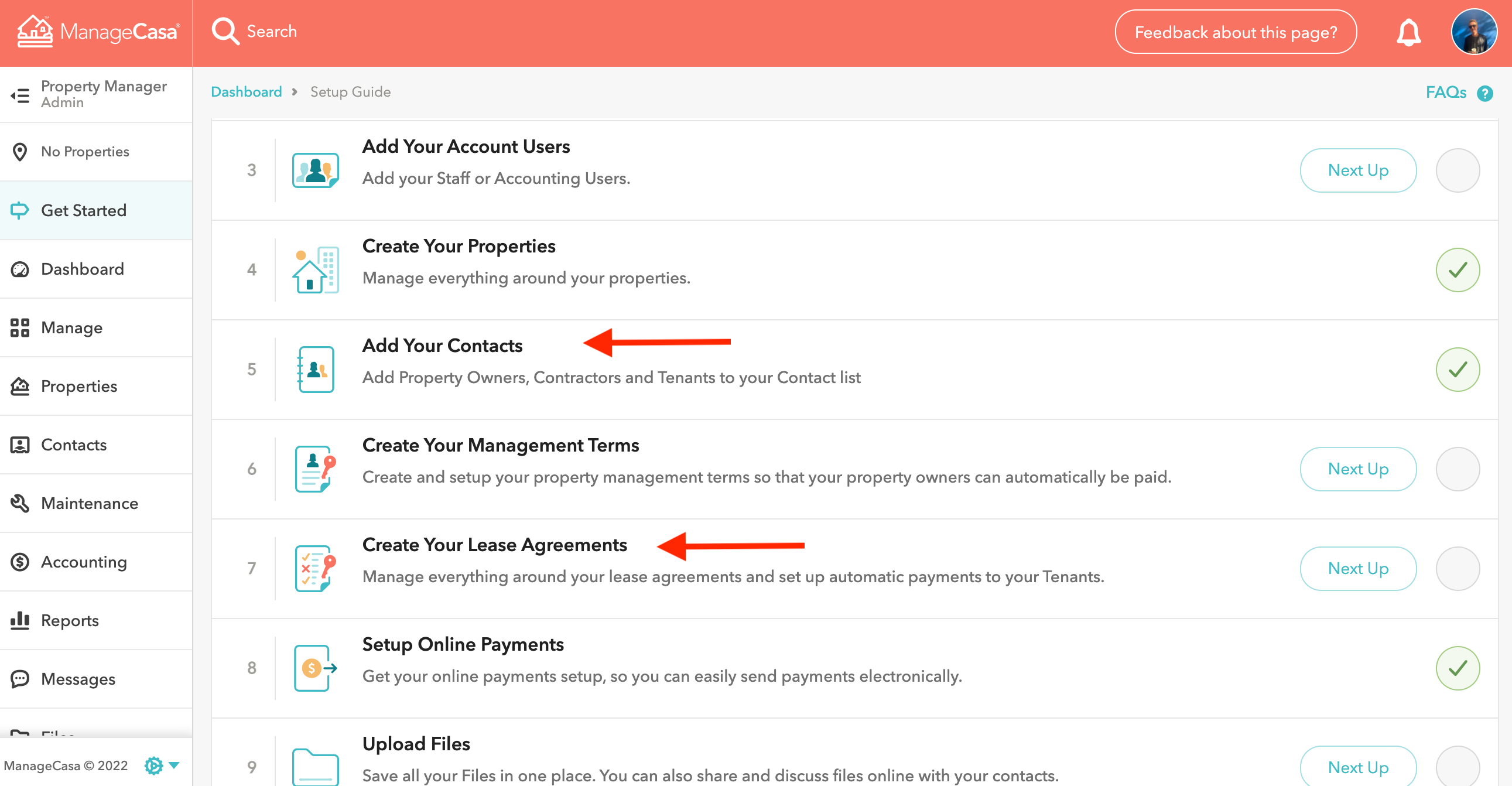 Alternatively, you can always add new contacts by clicking the Contacts tab on the left navbar and selecting Add Contact.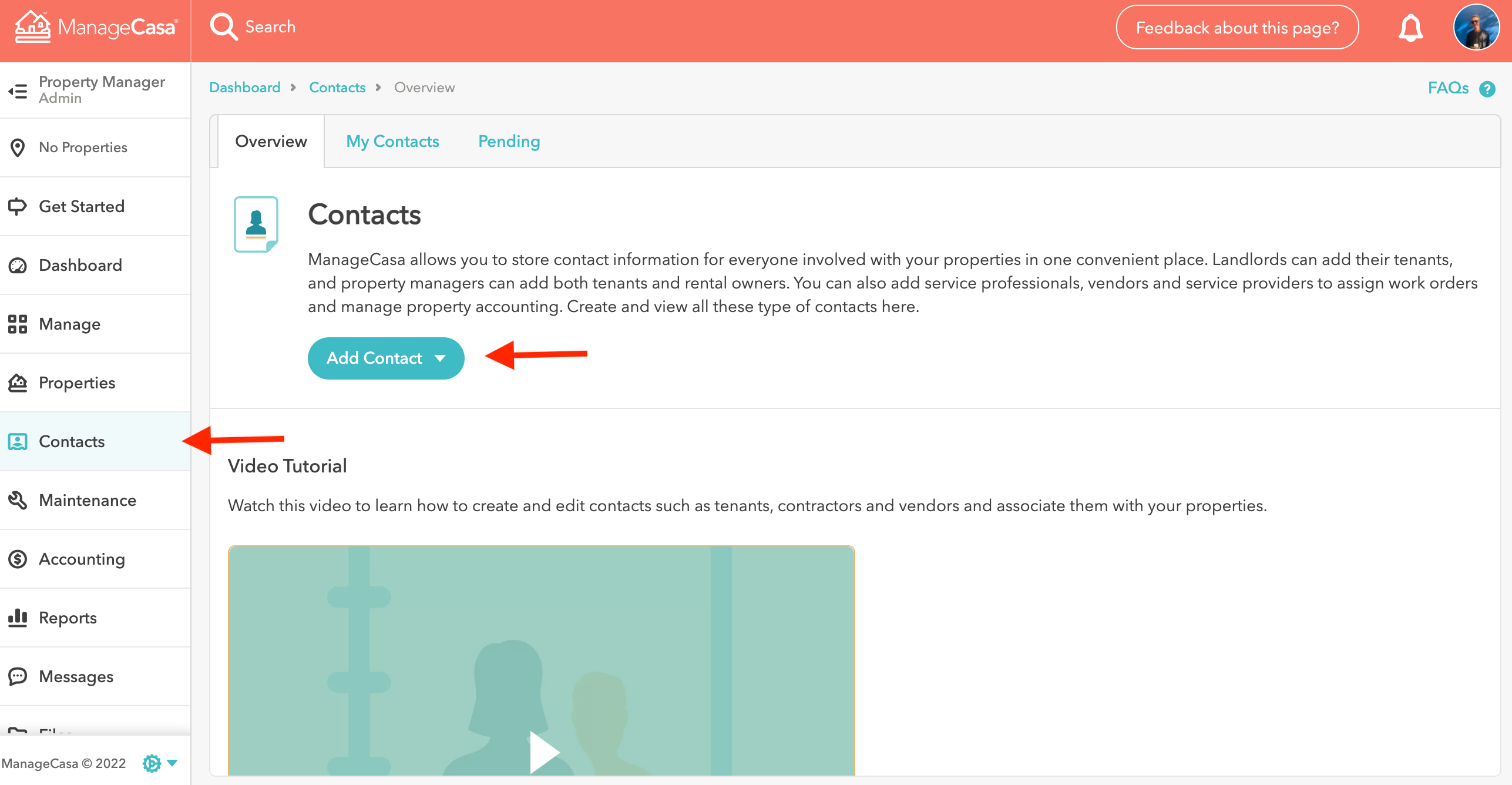 You'll be prompted to select which type of Contact you wish to add. If it is a tenant, select tenant. From here you can input some details about your contact and invite them to ManageCasa. They will immediately receive an email invitation to join you on the application where they will be able to collaborate with you on the property you assign them to.
Leases can be added by clicking Manage in the left navbar and then selecting:
Lease Agreements -> Add Lease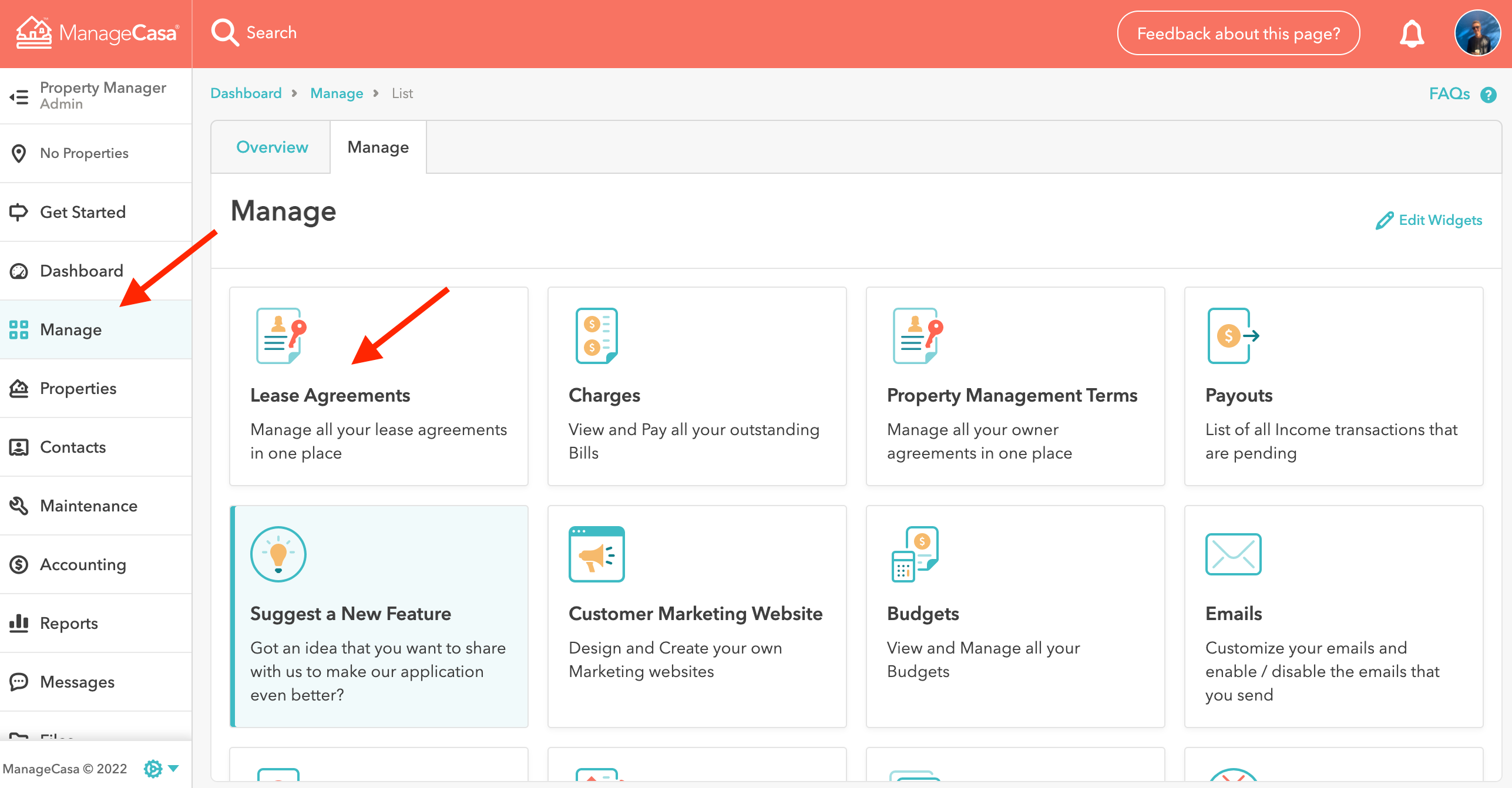 Here you will encounter a form where you can create a lease agreement for a specific tenant and property. You will be asked to submit:
Lease Number
Date the lease was signed
Tenant(s)
Property
Property Occupants
Terms of Tenancy
Termination Period
Rent Amount and Payment Schedule
Grace Period and Late Fees
Security Deposit Information
Additional custom fields if necessary
If you already have a physical or digital copy of a lease agreement you can upload it here as well, in the Upload Lease Agreement section.
Once published, the lease and all of its terms will live within the context of the property and all of the information provided will inform other modules within the application such as Accounting.