Requirements for creating a new property management agreement
Add your property owners to your contacts
Add your property units to your properties

Note: All properties with a property management agreement must have a property owner assigned to it
To create a new owner agreement, click on Manage in the left navigation menu and select Property Management Terms --> Add to get started. Please fill out all required fields along with any additional information you would like to include for the owner agreement.
Index of Required Property Management Terms Fields
Contract Number, Property and Owner
Contract Number - If there is a specific reference number that you use to refer to the owner agreement contract, enter it here. Otherwise, any alphanumeric format of text works. This text will be used as the primary display name when showing your list of owner agreements, so keeping the text simple and easily searchable will help keep your contracts organized.
Owner - Select which property owner from your contacts the property management agreement is for
Properties - Select any/all properties that are associated with the property owner you previously selected
Terms of Agreement
Terms Begins - Starting date of property management agreement
Terms Ends - Ending date of property management agreement
Termination Period - Number of days of advanced notice of early termination
Month-to-month on Expiration - Check this if the contract remains active following the terms end date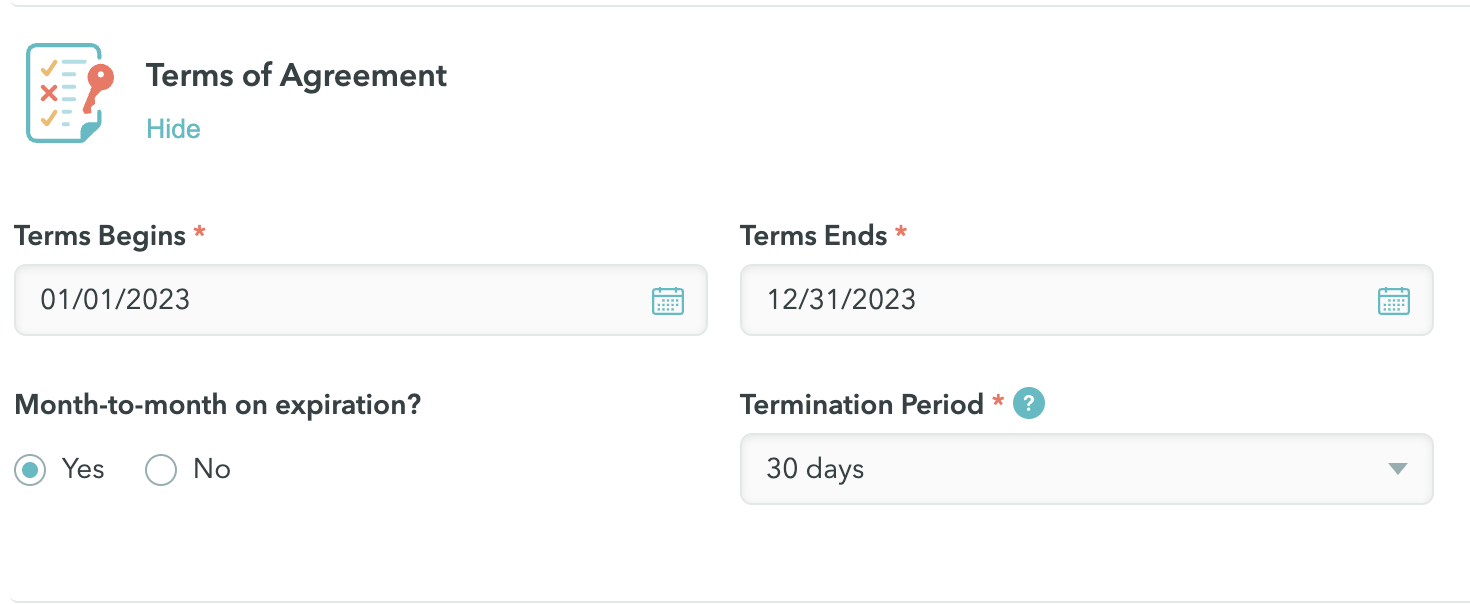 Management Fee
Fee Type - Type of management fee charged to property owner. Select from one of three choices: per property, percentage, or flat fee
Compensation Amount - Based on the fee type, enter either the percentage or dollar amount
Minimum Monthly Fee - The minimum that is charged to the property owner for a given month, even if no income is collected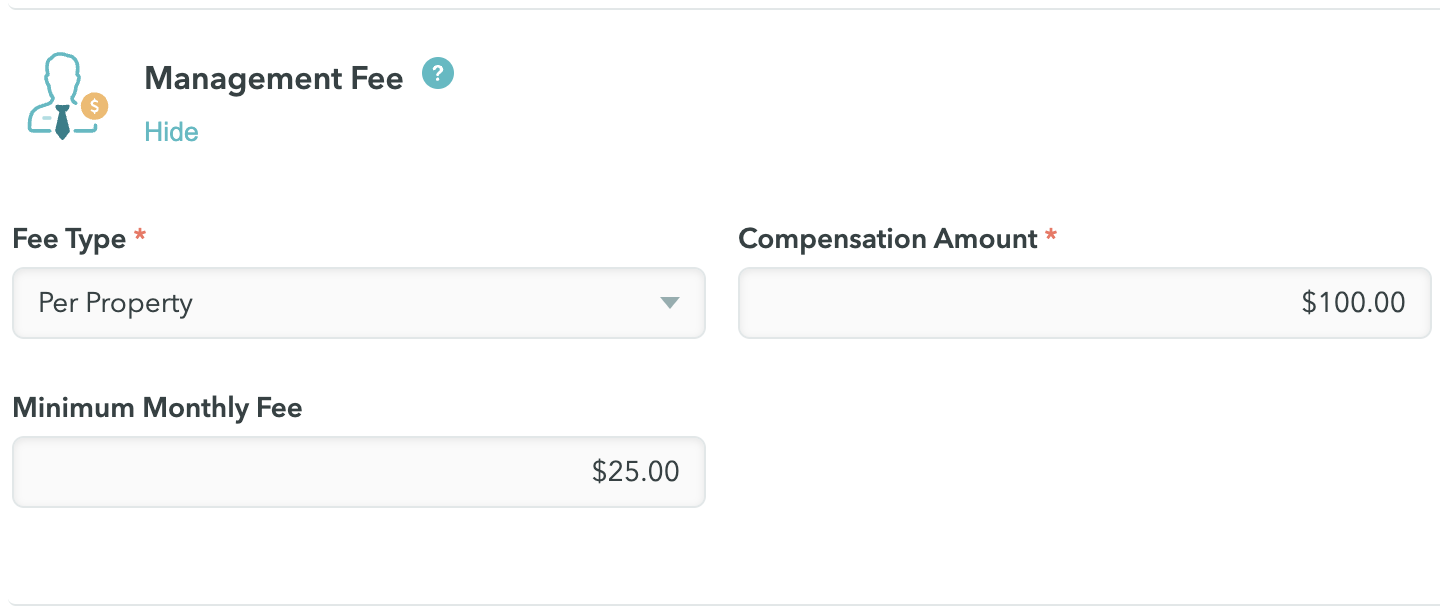 Settings
Rent is sent to Owner - Turn this on if rent is sent directly to the property owner
Security Deposit is sent to Owner - Turn this on if security deposits are sent directly to the property owner
Use Cash Based Reporting - By default, reports are accrual based reporting. Turn this on if you use cash based reporting.