You've created transactions but aren't receiving any money into your accounts yet. In your accounting, you see all your bank accounts that you would like to receive electronic payments: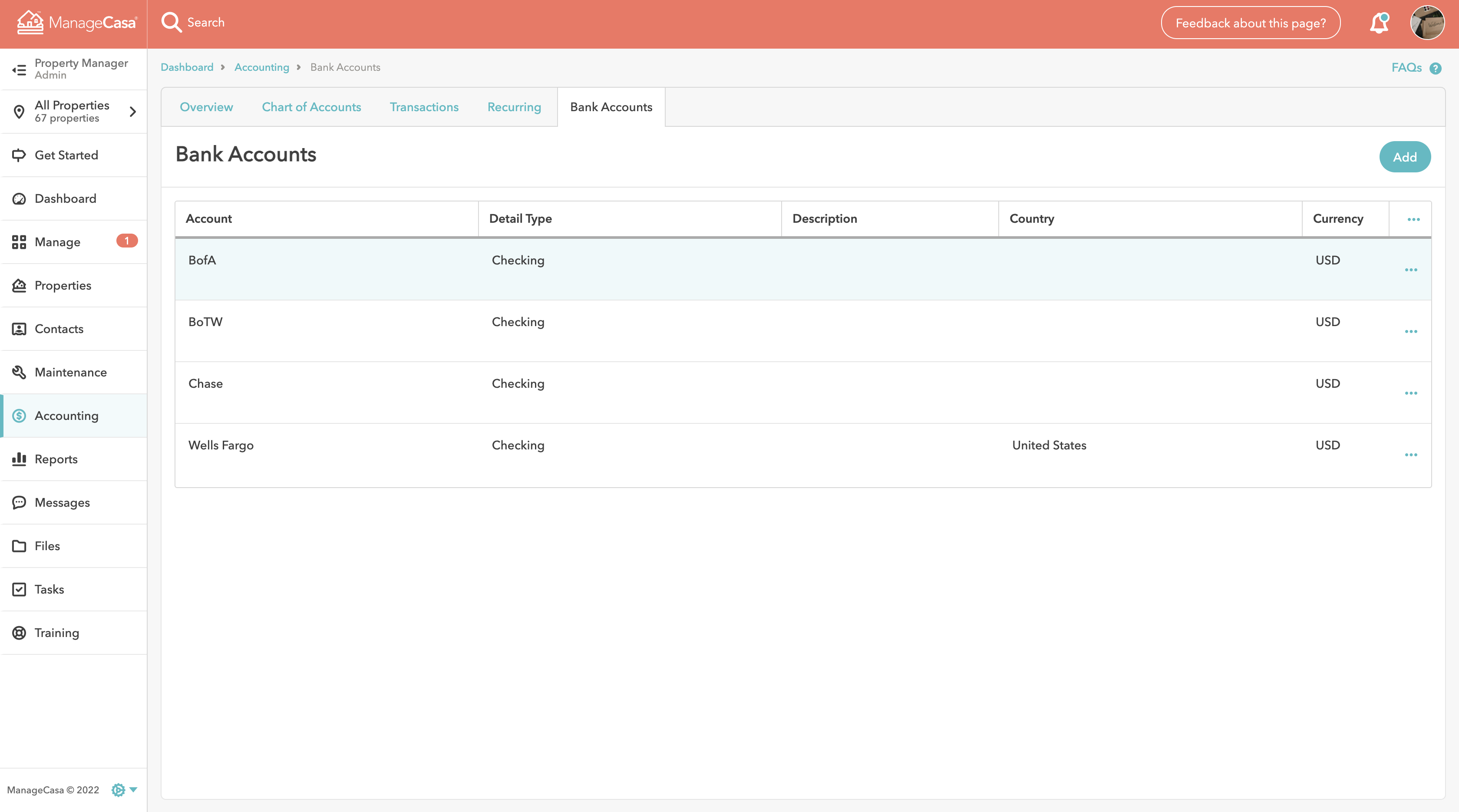 However, there is one final step to make sure that these bank accounts are fully connected!
How to connect exiting bank accounts as deposit methods
Go to the gear icon in the left menu and select Settings
Click Deposit Methods
Click Add
Choose Select Existing Account and select the account you wish to connect


Select a method to connect your account:

Connect Now (instant connection through Plaid)



Manual (Requires manual entry of account number and routing number)
Until your bank accounts are connected as deposit methods, they will be used as placeholder accounts. If you find that your users are having trouble making a payment or you are not seeing deposits that you are expecting, please check your deposit methods and make sure that they are all added!