Within the column of a row, you can add Groups of content that provide additional customization to the layout of your site. After adding a group to a row, click "+ Element" to add content to your group.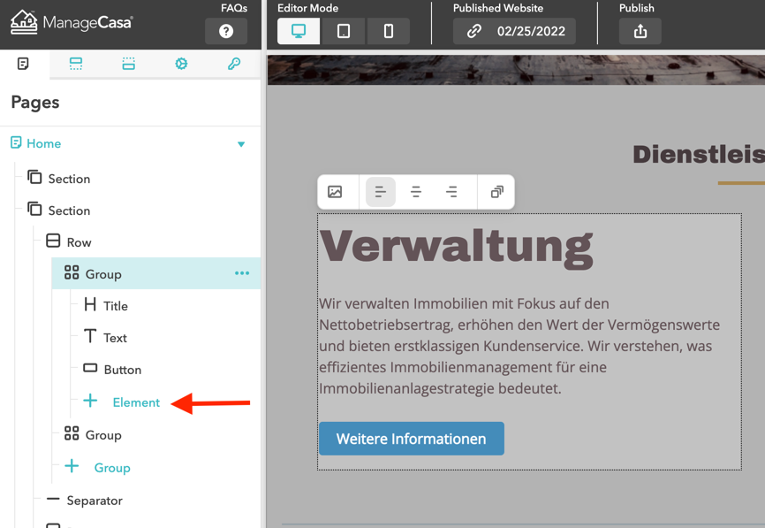 With your Group selected, you'll see a number of additional options available if you scroll down in the left-hand toolbar. These options allow you further customize the content of your group, manipulate its location on the page, or adjust the background color or shadow.
Note: Selecting "apply to all" will apply this customization to all groups across all website pages.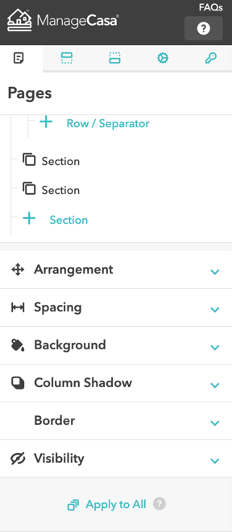 Still have questions?
Open the Support conversation icon on the lower right corner and ask us anything.