One of the very first things you'll want to do when getting started using ManageCasa as an Association Manager is to configure all of your associations and assign them the proper units.
There are two ways to initiate this process manually. If you are following the Setup Guide, you will be prompted to create your first association in Step 6.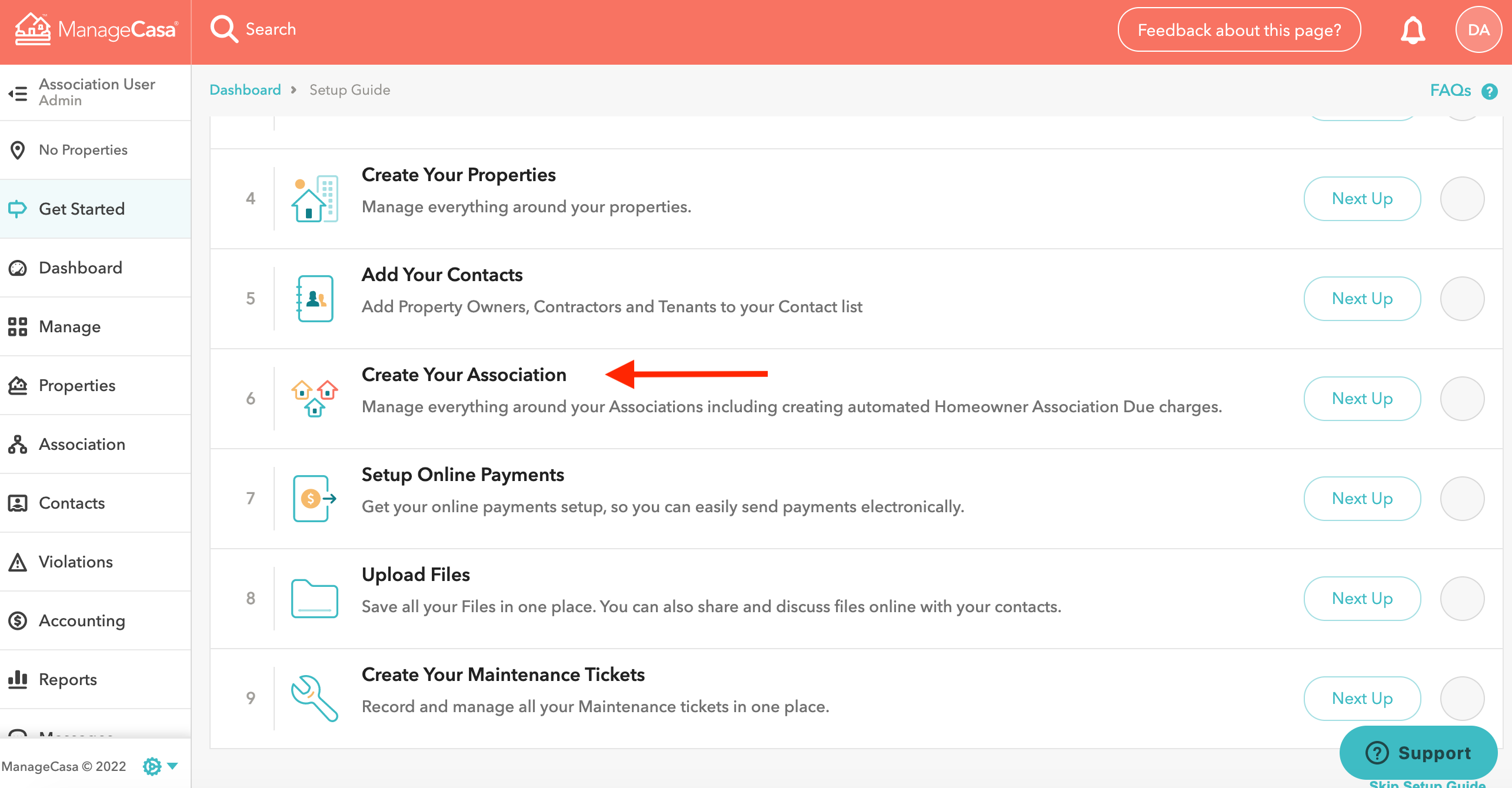 You can also initiate the association creation process at any time from within the application by clicking the "Association" tab on the left navbar and selecting "Create Association" from there.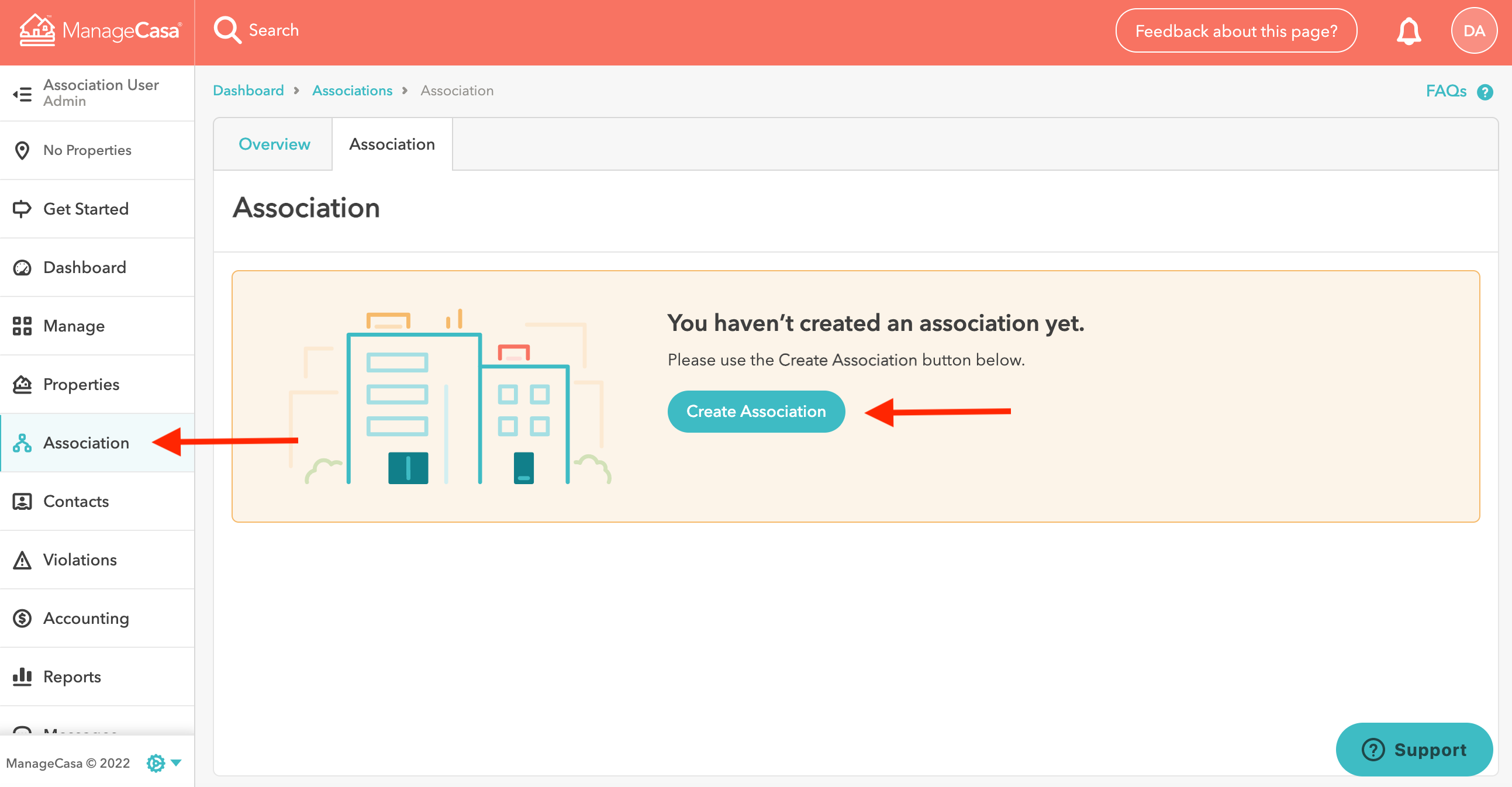 Regardless of how you initiate the association creation flow, you'll reach a form where you'll be able to submit all of the relevant information about your association including:
Association Name
HOA or COA
Operating Bank Account
Address
Photos
Description
Public and Private Documents
Default Fees
Late Fees
Board Members
Allotments
Once you have saved your association it will appear under the Associations tab in the left navbar as shown in the second image and be available for use throughout the application.